So I've been wanting a couple of these for a while now...Found a reasonable price on ebay and picked up a couple of them in D&RGW livery. Though I've seen a review or two they seem to have missed a couple of minor points... First, I really like these cars. I think it's worth a re-visit of their size in comparison to LGB coaches. The difference is so vast I can no longer live with my LGB versions! (I do wish AMS had the vestibule coaches though, it will be hard to part with them!).
One troubling issue with all AMS cars with interior lighting is their drag...It is excessive! I have found that a careful application of Bachmann's EZ-lube does wonders here. Heavy lube on the axle bushings and conductive lube on the brass contact strips makes a HUGE difference! They roll almost as well as a "standard" car. When I first ran the cars un-lubed on the track they "growled" and "squealed". Almost quiet after oiling. I still plan on replacing the brass contact strips with LGB type brushes. Thought about NiCad's but I really don't want the issues of charging (or more to the point, my issue of forgetting to charge!).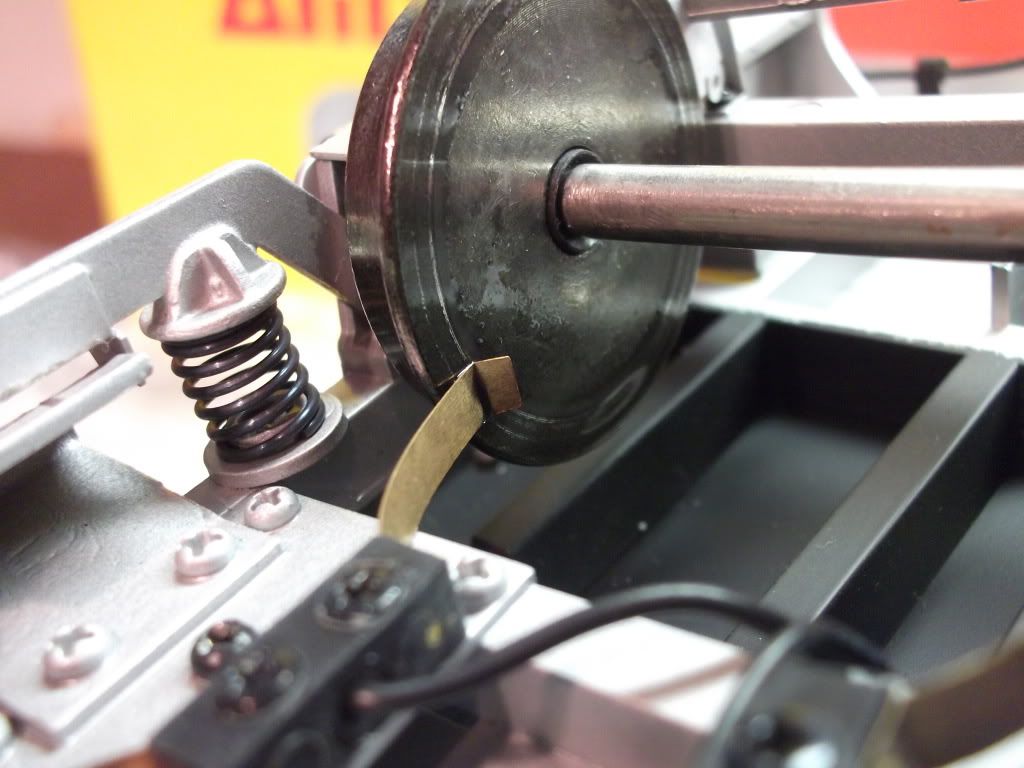 Lastly, interior lighting. The lighting reaches a full intensity at surprisingly low voltage. The lights are bright! So bright in fact that it shows through the car body. I really do not care for this effect. I will be adding interior paneling over the winter to both these cars to block the "glow". I also want to add green "glass" to the clerestory windows. Note the dark "blotches" in the image below...Those are the shadows from the bench seats inside.
In closing, with the above mentioned faults I still believe these are a great value, I am very pleased with them. So pleased I am chucking my LGB vestibule cars to fund further AMS purchases. When I analyze the cost of the LGB cars, add in the BB pick-ups and standard LGB metal wheel sets and then add in the lighting boards I find the LGB cost me nearly as much as the AMS cars. I need to pick up the combine (likely two…I want to bash a Drovers out of one of them).