It was rainy today and not much to do, so I decided to mess with the troublesome tank one more time. I never did send the trucks back to Cliff for replacement. The car has been sitting on the RIP track for a few months.

I thought I had been through this before, but I decided to check the back-to-back wheel spacing one more time when I noticed that that a wheel was dropping inside the gauge on a switch that is a little over-gauge. I found several axles that were under gauge.

Setting the back-to-back to 1.575" +/- .002 got me to the point that I can track (slowly) through all of my switches. I still get an occasional derailment, but think I'm much closer now :)

Time to take it out on the main line for road trials.
____________________________________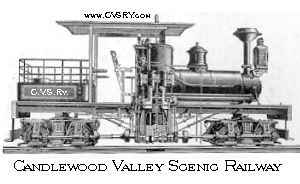 www.cvsry.com