2019 Mik Build Challenge Winners
AND THE WINNERS ARE
This years Challenge was the best group of entrants ever. And the saying that everyone is a winner sure comes into play this year. GREAT BUILDS all around, and if any one of them would like to contribute their build to me, I would be proud to place it on my pike. All of them!!
The most prestigious annual award is presented in the honor of the build challenges founder,
Mik just Mik.
Is proudly presented to:
2fer for the Muller Clan, Keep the spirit alive!!
The voting for this years builds had 45 people casting votes, a record.
The top spots were Neck and Neck with just a few points between them.
The rest of the field had only a few points separating the next 4 places.
Each vote was assigned a value of:
4 points for 1st place vote
2 points for 2nd place vote
1 point for 3rd place vote
And the winners are: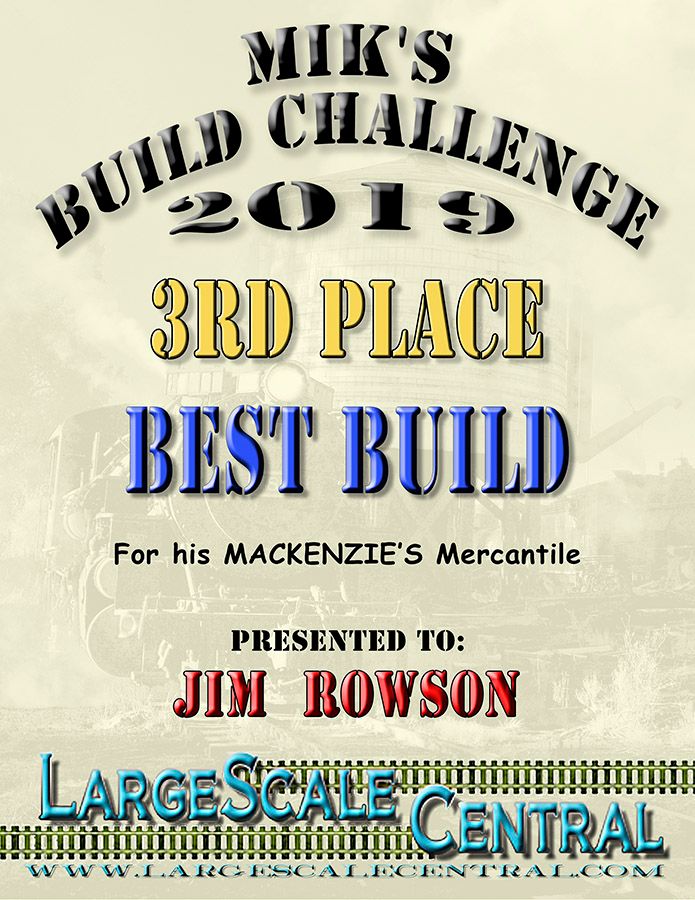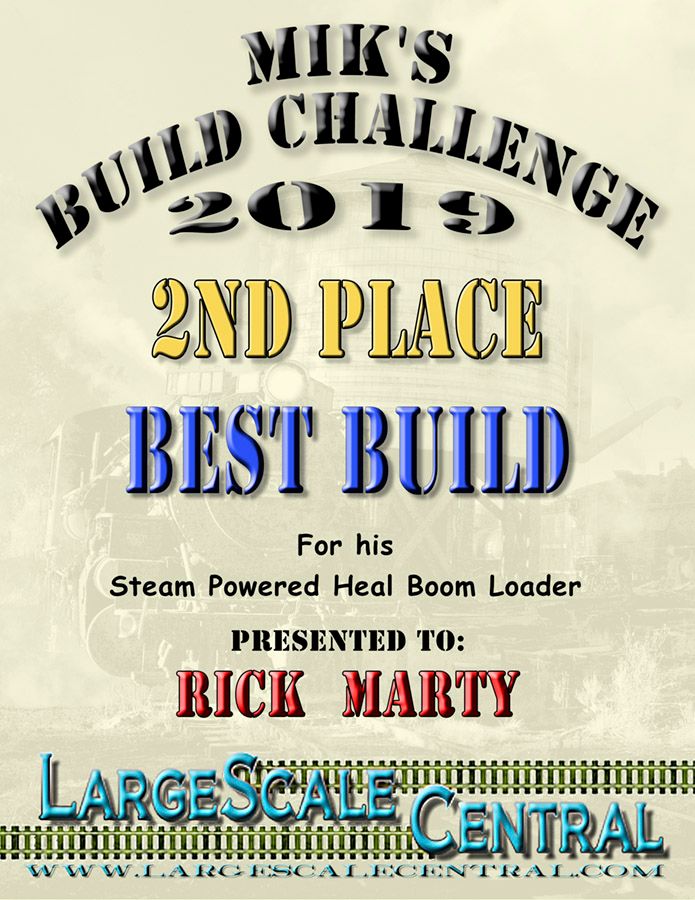 AND THE GRAND PRIZE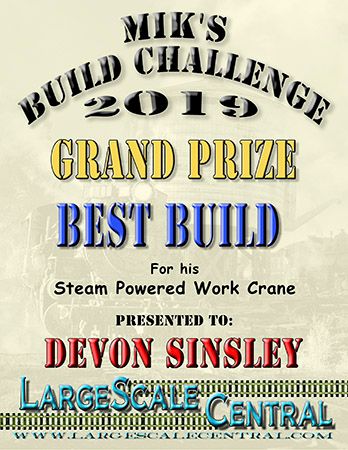 The close runner-ups were: Todd's Doodle Bigger, And my own boxcars and Vic's Silver fish with Toots 13 1/2... in that order
Congrats to all those that keep the Spirit of Mik alive.
____________________________________
New Mexico­ Northern ­Railroad
D&RGW ­315 Crew ­member, Fireman
RRR #4
Board Memb­er, Durang­o Railroad­ Historica­l Society