Got the underside painted today, waiting for it to dry before tackling the truss rods.
Trying something new. I have a Dye Sublimation printer and heat press. For these cars, I'm going to try to letter them with what would be a metal sign attached to the car.
Logo, RR Name, and car number, for the car sides and a car number for the ends.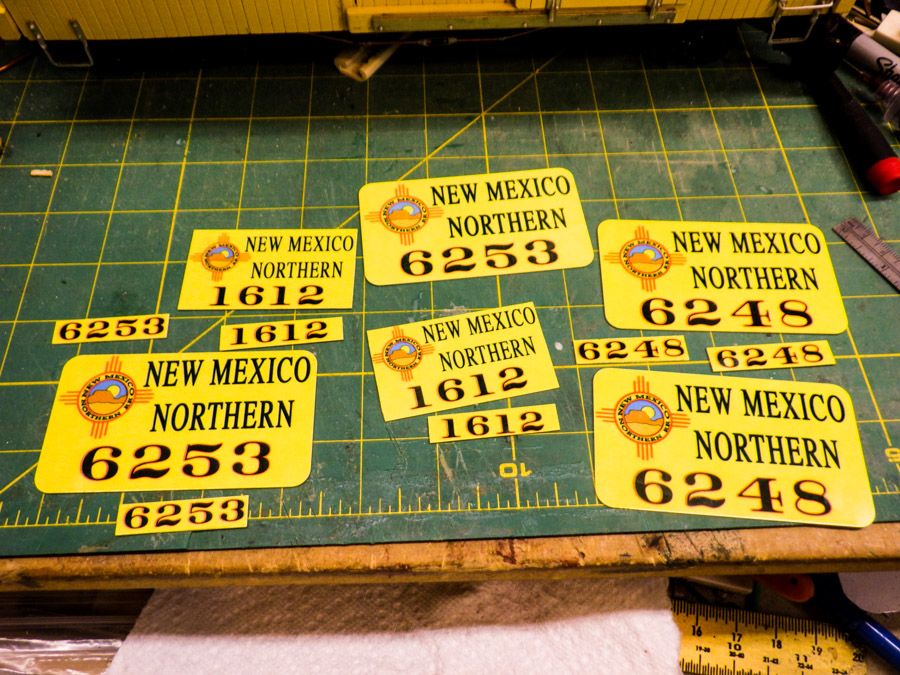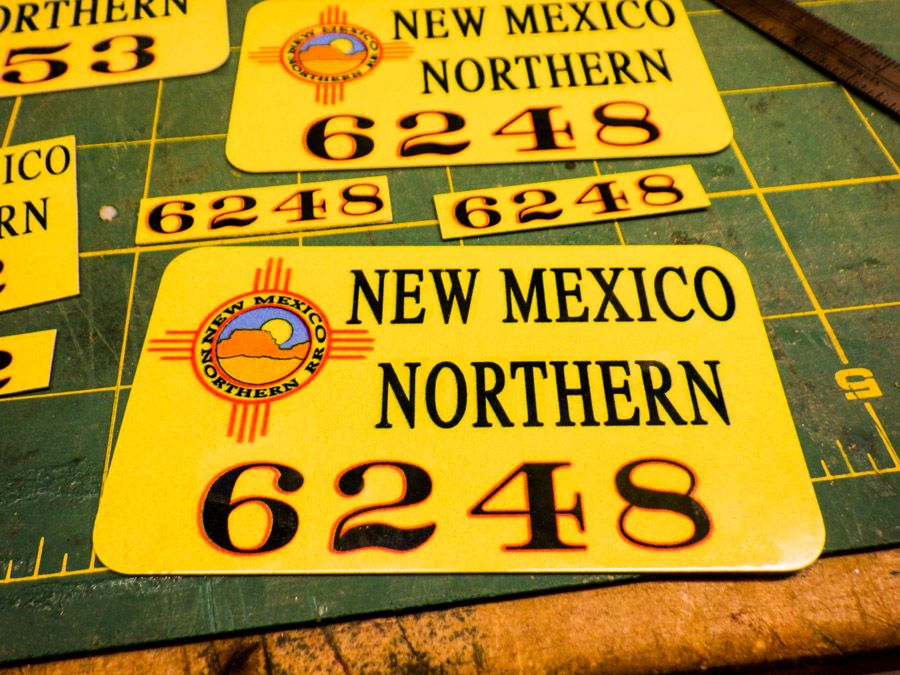 The large side signs are 3.5" x 2" ( wallet size ) and would be on the side opposite of the door when open.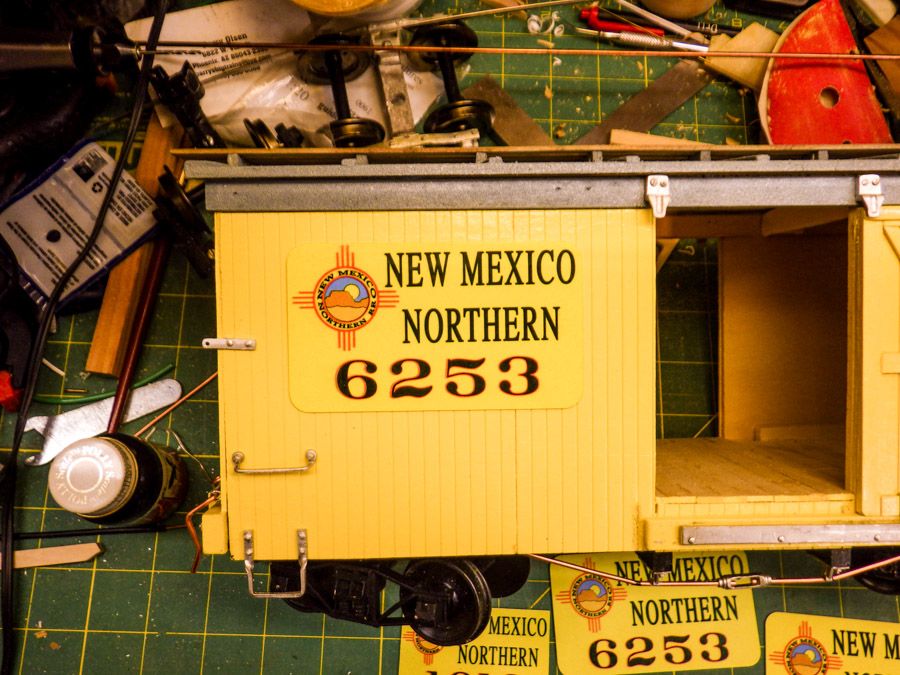 And on the car ends.
These things are printed on .020 alum. stock, and very permanent against UV fading. I've had similar stuff outside continuously for the past 6 mts. in the NM high UV environment at 5600 Ft.
____________________________________
New Mexico­ Northern ­Railroad
D&RGW ­315 Crew ­member, Fireman
RRR #4
Board Memb­er, Durang­o Railroad­ Historica­l Society