Back at the scribed siding attachment...Argggg I hate waiting on glue,, Such a waste of time.
Added the next section on the siding......Laaaalaaaaa blaaa blaaaa.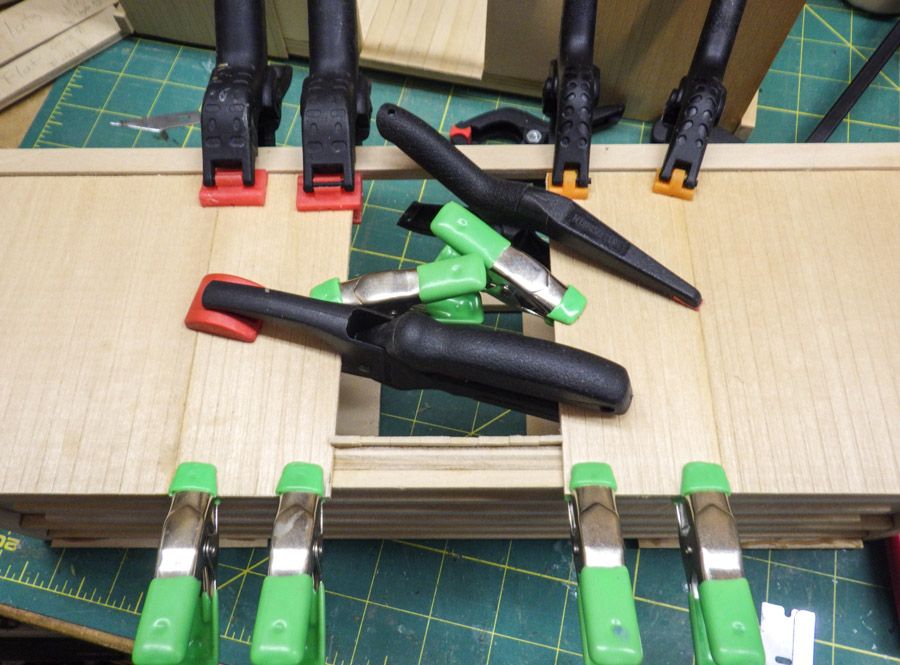 Again clamps was an issue,
Then started on the end walls, while the siding was drying.
La dee do laaaa , nothing to do as I watch the glue dry.. Bored... So I turned to making the trucks.
All the pieces, My self cast side frames, e-bay wheels ( might be Gary Raymond), and custom cast talgo bolster w/ bachman knuckles.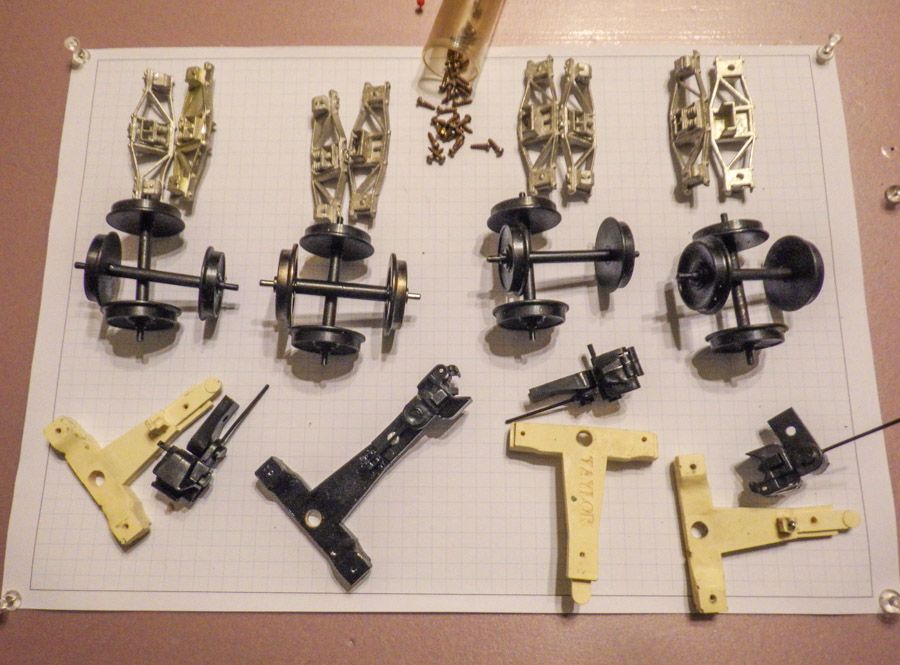 And a bit latter....whaaa laaaaa.!!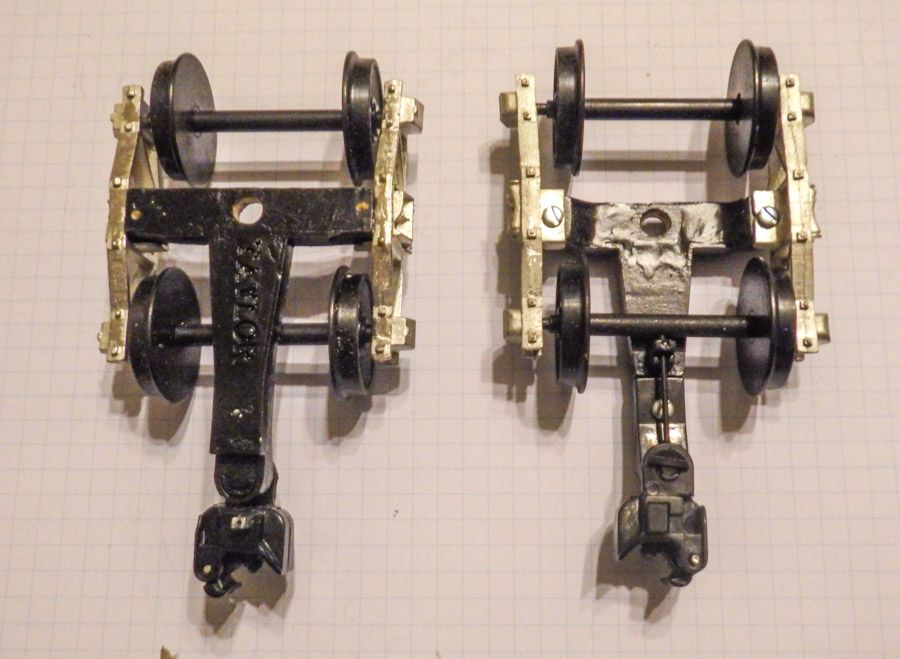 Added a couple more siding pieces... and waiting some more..
____________________________________
New Mexico­ Northern ­Railroad
D&RGW ­315 Crew ­member, Fireman
RRR #4
Board Memb­er, Durang­o Railroad­ Historica­l Society