Devon's hat-in-the-ring mining facility.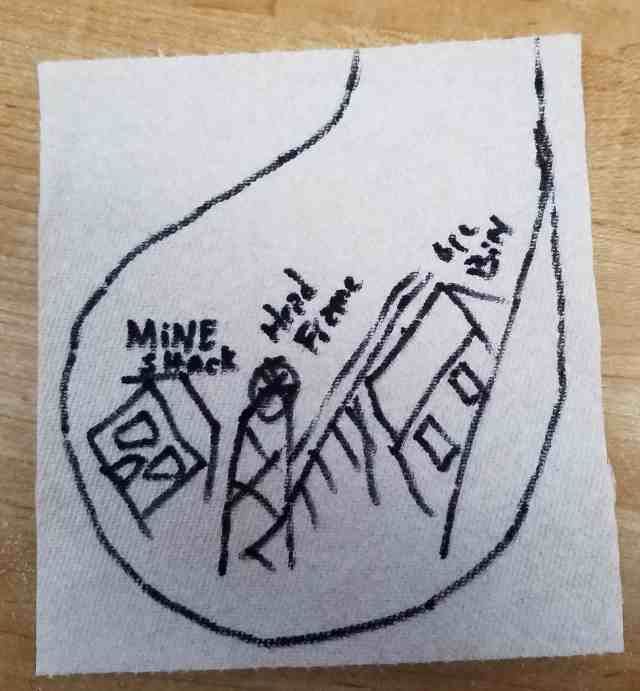 As usual this will be a diorama more or less for the eventual indoor layout. Like last year I will be building a segment of the layout. This may be way over ambitious for a 30 day build we will see. I will be building a mine building, head frame, and ore bin. That is the competition entry, those three items. If time permits I will include the track and scenery. The primary structures will be made from my alotted 42" redwood 2X4. This is a 1:24 scale build. Mine building will be the winch house for the head frame. The head frame will bring the ore up to a cart that will then have a short track on a trestle to the ore bin. This will be made inside of a 36" (plus a little) diameter curve.
As you all know one of my club members and friend and LSC member Chuck Enlow passed away this year. Also another good friend Dick Whitney, an excellent modeler, passed away this year. Both of their wives were generous to me and gave me a bunch of their modeling stuff. Much of the reason for that was they had seen my work for the challenges. So I am dedicating this to my friends Chuck and Dick. I will use a great deal of the stuff I got from them in the build. This mine will be named the Enlow-Whitney mine after the two men who made the claim.
____________________________________