I've been trying out various ways to color the "wooden" acrylic and this is what I find seems to work best.
With the heavy texture of the acrylic, I first lay in a layer of tan acrylic "patio" paint that has been diluted slightly so it gets in everywhere.
Then I go back with a medium brown that has been diluted a bit more, brushing "with the boards."
Then I go back with wrought iron black that is diluted even more (to a black water) and lay this in, tipping the piece back and forth to rid the excess.
Also, I was successful in removing the warps in the acrylic with a hair drier and flat weight.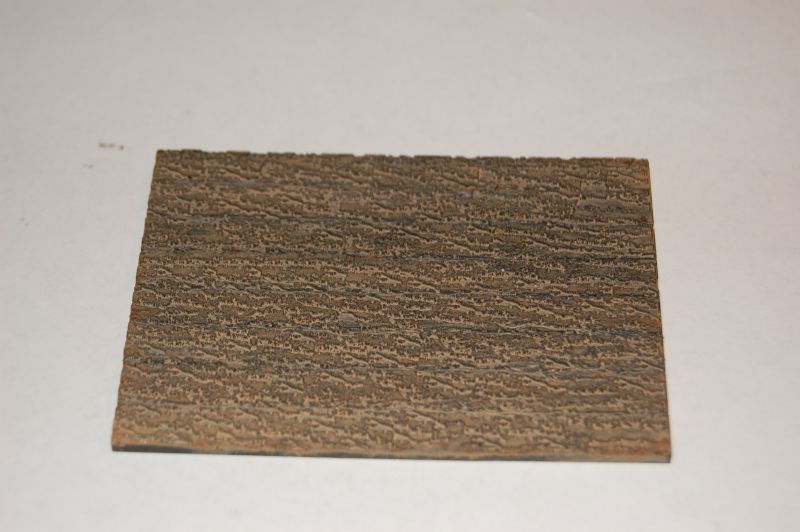 This post was edited by Todd Brody at February 3, 2017 2:05 PM EST