The Lakeville Amboy & Conneaut Railroad has been sorely lacking in the caboose area for some time. Many days the caboose would have to be immediately stocked and turned around for the next trip out putting alot of undue stress on the crews and conductor.
The LA&C RR typically buys used equipment and rehabs it to their liking. The problem is, with the crippling crash of loco #5 and the repair work coming in from other places the crews have been stretched to their limits. So finally after too many months #10 has been released to the rails.
Build photo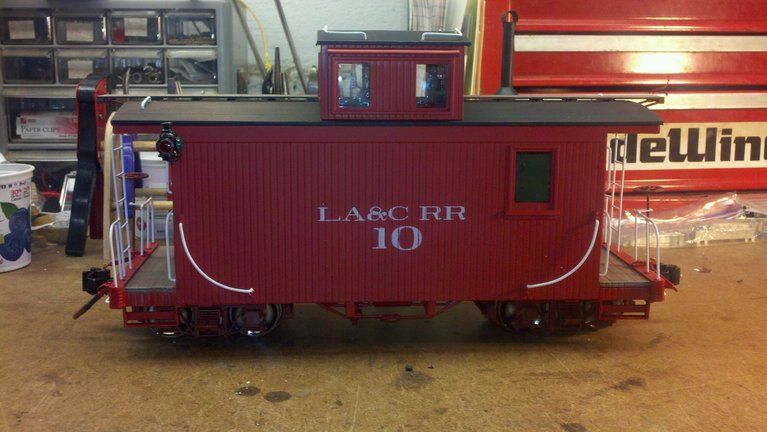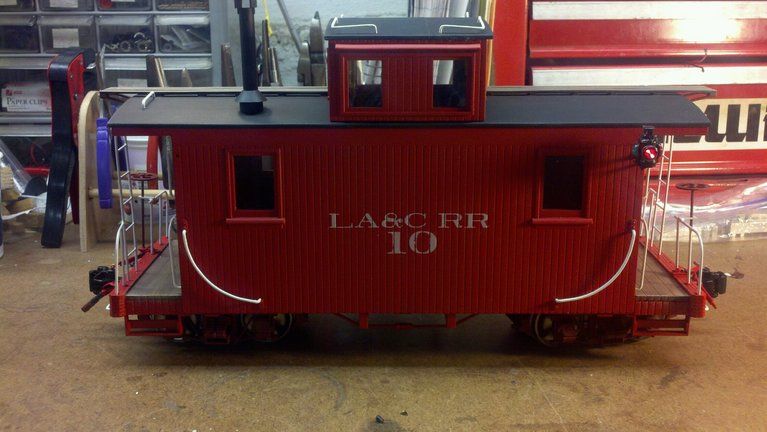 I added a tar paper roof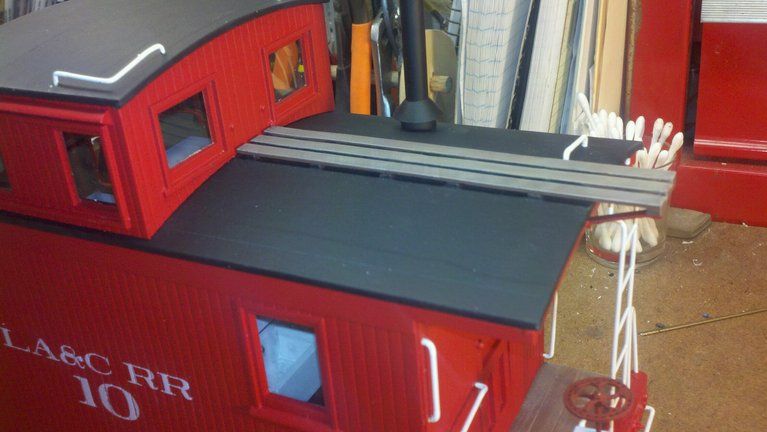 better marker lights
Kadee couplers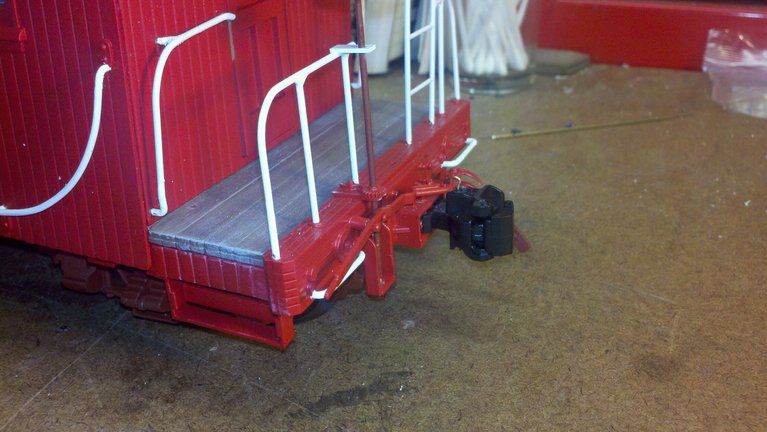 some more random photos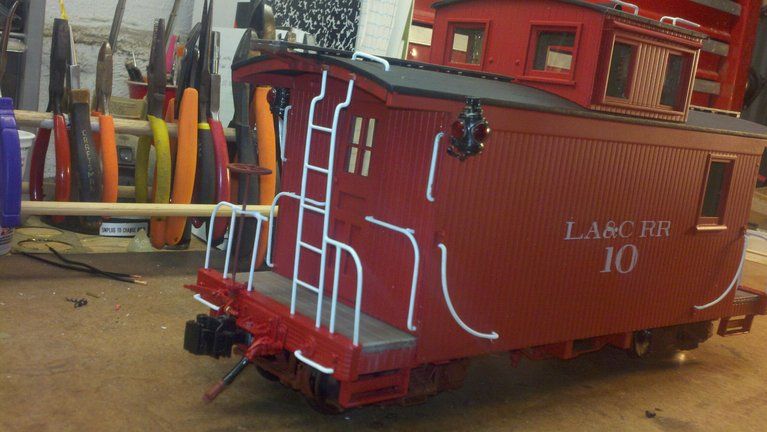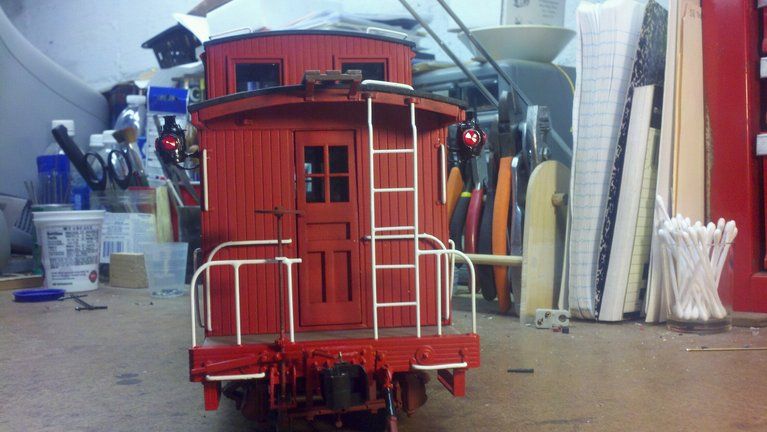 The caboose started life as a DRGW oxide red caboose. I bought it off ebay for $90. It was listed as damaged but the only thing wrong was the marker lights were broken off possibly from being dropped in it's box. I completely disassembled it stripped the lettering and removed all the glazing from the windows. I repainted the walkways and roof walk to resemble wood and i added a "tar paper" roof made from masking tape. The caboose was painted american red which is close to caboose red from floquil, which I can't seem to get anymore. I added some trackside details marker lights and lit them with grain of wheat lamps and a 7.4 volt LiIon battery. The cut levers were connected (non working) to Kadee couplers. The lettering is from Stan Cedarleaf. You can't tell but I painted the inside a dull green and the seats/beds blsck. I left the trucks and brakewheels the oxide red just to contrast a little bit. I also left the all the grab rails white unlike my other cabeese which have yellow. i like the look of it and may change the others to match. I had to add some inside bracing because the ends bowed in badly, maybe from the drop. All in all I think it came out well.
Terry
This post was edited by Terry Burr at February 16, 2013 7:22 PM EST